National Fire Codes® Subscription Service (NFCSS™)
To help you streamline your projects, we've created the NFCSS, an online database providing convenient access to the entire library of NFPA® codes and standards.
Designed for those who play a leading role in implementing and enforcing codes, the NFCSS streamlines access and helps you keep the most up-to-date information at hand.
NFCSS empowers you with the guidance, know-how, and authority required to get the job done. Take a look at some of the many features of the most powerful codes and standards tool ever built.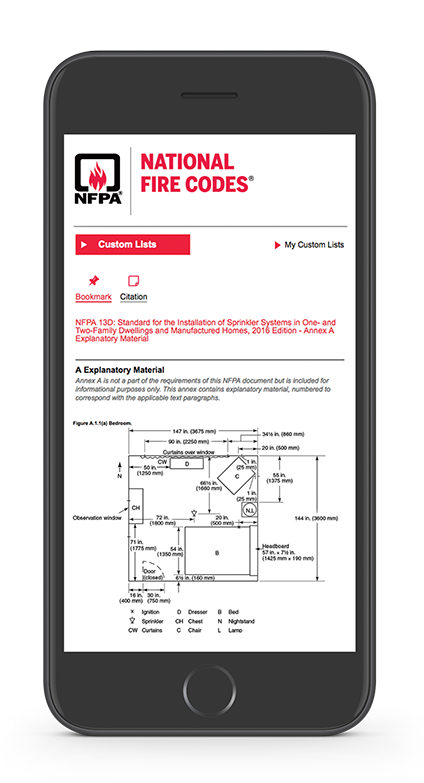 Access
300+ Codes and Standards
Explore
handbooks and graphics to help you interpret the code.
Search 
Codes and Standards in the field.
Custom List Feature
lets you create checklists of the information you need most.
Responsive Interface
lets you access codes from any device.
Notification Center
provides real time alerts on changes to the code.
So, what are you waiting for?
Sign up today and gain access to all these features for just $1725 per year.